Motorhome, Caravan & Race-truck Satellite TV & Installation, Repair, Upgrades

Wiltshire, East Somerset (inc. Bath & NE Somerset), North Dorset and South Gloucestershire
Watching television in your the comfort of your leisure vehicle. ANYWHERE!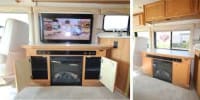 The way we watch television has changed dramatically in recent years: from the types of screen that we use to the way the signal gets to the screen – and these changes are equally applicable to television viewing in any leisure vehicle used for habitation purposes.

Technological breakthroughs like satellite broadcasting, Freeview, Freesat, digital hard drive recording and digital data streaming techniques mean leisure vehicle owners can watch virtually the same television programmes with the same quality of picture and sound that they get at home.
Digital Video Broadcasting - Terrestrial (DVB-T) for the mobile user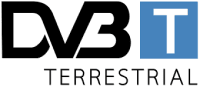 In the UK DVB-T is widely available to most of the population. This is the easiest and cheapest way for most people to receive digital television and the Freeview service offers dozens of television channels and radio stations.

The usual way of receiving digital television signals is to use a roof-mounted omni-directional or directional aerial with an internal12v powered amplifier. Most motorhomes and caravans have such an item factory fitted. But for those that do not, or for horseboxes and race-trucks, the LVA can install a DVB-T aerial.

A DVB-T receiver or set top box is essential for reception of digital television via an aerial. Note that you cannot use a satellite receiver with a terrestrial set-up and vice versa.

As with an analogue television, a digital receiver has to be re-tuned every time the vehicle moves location. Often this entails receiving tv signals from a different broadcast mast or repeater, the transmitters using different transmission frequencies. This is usually a simple task.

Some receivers are available with a built-in hard-drive recorder. These units are usually called PVRs (Personal Video Recorders) or DVRs (Digital Video Recorders). Amongst other features, they enable the viewer to watch one channel while recording another and to store many hours of programming on the hard drive.

Most televisions designed for use in leisure vehicles (usually being able to work on 12v dc from the vehicles leisure battery) are now manufactured with DVB-T receivers built in and this conveniently removes the necessity for an external set-top box.
Digital Video Broadcasting - Satellite (DVB-S) for the mobile user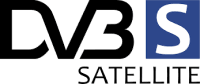 Receiving digital television by satellite has some significant advantages over terrestrial reception. For those who are travelling out in the wilds of Great Britain & Ireland, where terrestrial television signals are weak – if available at all – satellite is the best choice. And, for people who want to watch British programmes when they are abroad, satellite is the only available option.

With a satellite dish and receiver, you can receive hundreds of television and radio stations absolutely free of charge. These include all BBC television and radio stations, all ITV stations, SKY News, CNN, Film 4 and many others on "Freesat".

Televisions with built in Freesat or Free-To-Air (FTA) receivers are also on sale. Freesat/FTA makes satellite reception very attractive indeed for people who want satellite TV but do not want to subscribe to Sky or take their Sky box from home. Note that FTA receivers will receive Freesat channels, but Freesat receivers will not receive none Freesat FTA channels.
Which satellite dish will I need? Size matters!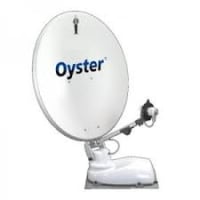 There are several types of satellite dish available and what you want to receive and where really does influence the final decision. Keeping it simple, most users will want to watch as many of the channels available at home (in the UK) as possible. That dictates receiving satellite transmissions from the Astra 2 Constellation.

Without getting too technical, the UK is covered by a satellite 'Footprint'. Said Footprint is far larger than the British Isles and as such reception throughout the UK can be received by smaller satellite dishes.

The same Footprint covers Ireland and a good part of Western Europe and for those of us travelling around Ireland and France in particular, this is a useful benefit. However, the further one travels away from the UK in westerly, southerly or easterly directions, the 'fringe' of the satellite transmission footprint is where we leisure vehicle owners look to receive UK transmissions. The signal gets increasingly weaker and to compensate, larger receiving dishes are required. For Instance, the LVA's own Auto-Trail Savannah motorhome is equipped with an 85cm system, and FTA transmissions are still readily available down towards the Pyrenees and the Mediterranean coast.

Most manufacturers of satellite dishes produce Footprint maps that give potential purchasers some detail of where in Europe each size of dish will receive UK transmissions. Be aware though that heavy cloud and rainfall will degrade transmissions and will have a greater effect on weaker signals.
Portable, Manual Dishes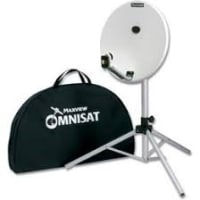 Portable systems are the cheapest type and can be small enough to easily be stowed away when not in use. They can be set up on a tripod or a pole or simply placed on a table or even on the ground. Such dishes are a lot less convenient to carry and much trickier to set up than a properly installed roof mounted satellite system
Fixed, Manually Operated Dishes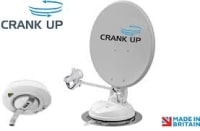 Such systems comprise a dish on the roof of the vehicle and a means of controlling its position from inside. This option avoids the possibility of having to set up a dish in the rain or the dark but still requires accurate alignment with the satellite. With the dish fixed, this should not be too difficult especially if a satfinder is used.
Fully Automatic, Self-Seeking Dishes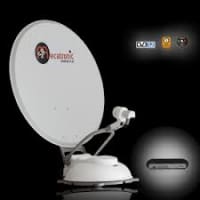 For the ultimate in convenience, a fully automatic system is the answer. At the touch of a few buttons, all of them search for the appropriate satellite and, when they have found it, lock on.

Just to complicate matters, when receiving satellite transmissions from the fringe area of a footprint, the curvature of the earth becomes more of an issue. The satellite dish is merely a signal reflector. It collects and reflects the signal, focusing it onto the active LNB (Low-Noise-Block) Downconverter. This alters the receiving frequency band to that which the leisure vehicle DVB-S Receiver is designed to receive. To maximise the receive signal, the LNB Downconverter needs to rotate slightly to align with the signal. This is known as "Skew" and the more capable automatic self-seeking dishes will have "Auto-skew" capability. This function when further from the UK can make all the difference between being able to receive a certain channels or not.

There are both single and twin LNB output versions available. Sky+ receivers usually require twin LNB for full functionality, or perhaps you wish to connect two different receivers, depending on requirements.
Domes or Dishes – Which Is Best?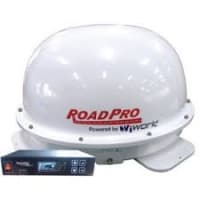 To a large extent, this is often down to personal choice rather than technicalities! Depending on the motorhome a folding dish (manual or automatic) will increase the height of the vehicle less, and be less obvious that such equipment is fitted when in the travelling (folded-down) position. Larger dishes can perform better in areas of weak signal or heavy cloud cover. However they do take up more room on the roof, are slightly more complex to install and act like a sail in windy conditions, so require to be folded down for safety. Larger dish installations also weigh a bit more. Sat-domes on the other hand are simpler to install, are not affected by high winds, are lighter, but do increase the height of the vehicle more and it is also more obvious that satellite equipment is fitted. Traditionally Sat-domes will not work so well in areas/conditions of weaker signals, but newer versions are much better in this respect. The SatFi EU Fully Automatic Dome with Auto Skew is one such example; at 360 mm high and weighing only 13Kg it can pick up Astra 2 UK Spot beam channels as far east as Cologne and as far south as Toulouse (in the right conditions)!
Which Receiver?

So with the satellite dish size and type identified, in order to watch satellite television transmissions you must have a satellite receiver somewhere in the system. The Sky digibox is the best known in the UK and if you want to watch Sky's subscription channels, you must use one, along with a viewing card. If you are content just to watch Freesat or free-to-air channels, a Freesat or FTA box as appropriate will be sufficient.

More recently, set-top boxes are generally of the FTA type and there are now many multi-function leisure-vehicle TV's that have built-in DVB-T and DVB-S (FTA) receivers built in, so can take advantage of either digital terrestrial broadcasts or their digital satellite brethren.

For example, the LVA's Auto-Trail Savannah has a twin LNB (Auto-skew) self-seeking 85cm system. Connected are two separate but identical Maxview HD FTA receivers, one to each LNB output. The first receiver is then connected via the Auto-Trail Media system so that transmissions can be enjoyed on the over-cab flip-down monitor. The other Maxview HD receiver is installed by the second supplied tv point in the rear bedroom. Here a wall-mounted Avtex multi-purpose HD TV is used to receive excellent quality transmissions.
Internet Access & Television Via The Internet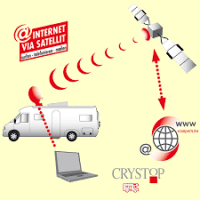 Internet access systems are available which can allow you to do just about everything in your caravan or motorhome that you would do at home or at work. Using satellites to receive and transfer data has the advantage of enabling the user to work anywhere within the satellite's footprint – depending on local conditions and the size of the dish being used. Dedicated systems are usually mounted on a vehicle's roof and provide communication to and from the satellite. However, these are expensive, so more affordable alternatives are now available, see below.
Many sites (including some Club Sites) offer on-site Wi-Fi. While this is useful for general internet usage, it may not suit use with video-streaming services, Such as the BBC's iPlayer. To watch video requires a high rate of data transmission. This is easy to deliver for one or two simultaneous users, but when 10, 20 or more caravanners all want to watch at once, there is unlikely to be sufficient 'bandwidth' to support this. So do not rely on being able to watch television over such connections – you may well be disappointed.

Straying away from Satellite TV transmissions and internet connectivity via satellite, there is now a great ways of streaming data including video data (Netflix, BBC iplayer for example)using equipment manufactured/supplied by both Sat Fi and "Motorhome WiFi" which despite the name can easily be installed within any suitable leisure vehicle. Please see my Leisure Vehicle WiFi page (hyperlink) for more details of these great products.
---
The Leisure Vehicle Artisan Satellite TV System Services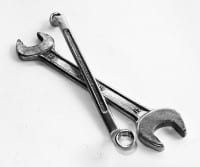 A full diagnostic and repair service satellite tv systems is available. Please call with details to arrange a call-out to your home or storage site.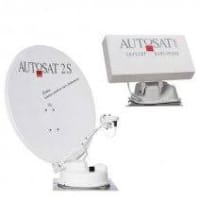 Most popular brands and models of Satellite receivers/dishes/domes as well as Digiboxes are available and can be installed and commissioned. The most popular are SatFi, Roadpro, Camos, Kathrein, Mecatronics, Travel-Vision, Globesat, Crystop, Alden and Oyster.
The LVA is an authorised supplier and installer of the SatFi and Travel-Visionrange of satellite receivers and is also a recognised installer of Roadpro products. Please see right-hand column for further details.
Commissioning & Demonstration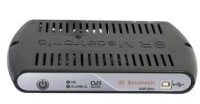 Once the installation has been successfully completed, the system will be energised and where possible, locked onto the Astra 2 constellation so that the customer can have any new or any pre-existing set-top box (digi-box) and tv powered up and reception confirmed. On Leisure Vehicles that have an automatic elevating dish fitted, the emergency close function (to stop the vehicle being driven off with the dish elevated) will be checked and demonstrated by switching on the base vehicle engine, or applying the appropriate signal via the caravans towing electrics. The customer will be shown how to operate the system via the control panel and how to switch everything back down ready for the road.
Please contact The Leisure Vehicle Artisan to discuss your requirements.
The Leisure Vehicle Artisan

Reassuringly Professional