Motorhome, Horsebox & Race-truck Reversing Cameras & Sensors Installation, Repair, Upgrades

Wiltshire, East Somerset (inc. Bath & NE Somerset), North Dorset and South Gloucestershire
Reversing cameras are the coolest, most useful accessories in motorhoming world, and possibly in the horsebox and race-truck worlds as well!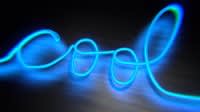 Or so it is said. The one accessory fitted to large leisure vehicles which gives a huge peace of mind is the reversing camera system. Even better when augmented by a reversing sensor system. Reversing Cameras instil confidence when reversing into a tight spot giving you the ability to see the ground right behind you quickly and easily. The sensor system lets your ears check what your eyes are (or are not!) seeing.
For vehicles with no through vision by interior mirror, reversing cameras can also give confidence when driving along the motorway if you have a twin reversing camera setup. One camera acts as the reversing mirror so you can see behind you towards the horizon. As with an interior mirror (if fitted) the relayed monitor image allows you to see if someone is following close behind just about to overtake or fast moving traffic coming up in another lane.
Reversing cameras can certainly reduce your chances of having a leisure vehicle accident and as such having a system installed may reduce your insurance premium.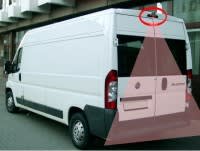 If you own an horsebox, race-truck, A-Class, large coachbuilt or panel-van based motorhome, you'll know that manoeuvring, parking or reversing without a camera and/or sensor system is not always straightforward. Chances are you paid a lot of money for your leisure vehicle so it makes sense to protect it from being damaged by a bump or scrape.
If you're still debating whether or not to invest in a reversing camera, here are a few statistics by a leading motorhome insurance broker that might just surprise you
"Of all the motorhome damaged claims handled by our claims team in 2012, 10.2% were from customers who had hit an immobile object or a third party when reversing. These bumps and scrapes may have seemed minor at first, but in fact the average reversing claim costs a surprising £1,504."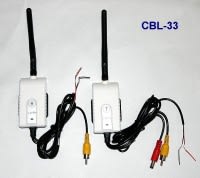 Reversing camera systems are categorised as being 'wired' or 'wireless' and they usually feature a monitor (usually fixed to the dashboard or clipped over the interior mirror) and associated camera (fixed to the back of the leisure vehicle for a single-camera system).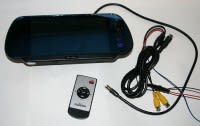 With twin-camera systems, there is the option to have twin-input fascia mounted monitor, or a version that simply clips over the interior mirror. With twin cameras (one connected to each monitor input), one camera is set-up to give the general rear view on the monitor, which itself is ignition controlled where possible. Upon selecting reverse gear, the image from the second camera is displayed on the monitor, the camera being tilted down for a close-in rear view. Drivers can easily see how close the rear of their vehicle is to other vehicles or walls. The general rear view image is returned once the vehicle is taken out of reverse gear.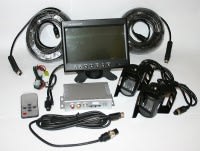 What is becoming increasingly popular on horseboxes is to use two individual cameras with a dual video input monitor. Acting as described above, the general rear view camera is installed within the stable area of a horsebox, thus allowing the driver to monitor the valuable equine cargo whilst the vehicle is under way. Upon selecting reverse gear, the close-in rear view camera image is displayed for safe reversing. This idea can be expanded with 3 or 4 individual cameras to suit requirements.
"I have a Mobilvetta Euroyacht and contacted Ian to install a new four-camera reversing system. We had a bit of a journey on this install due to the unit I had purchased was faulty. Ian was very professional, he bench tested the unit and advised me to contact the supplier as it was faulty. After a few months of fighting to get a new unit Ian returned to install the replacement unit. He was very thorough and the install was done with great care. I am so happy that I have re-booked Ian to do a couple more jobs on my beloved Motorhome. He is a busy man but the wait is worth it. Many thanks Ian fantastic job.
Wired Vs Wireless Reversing Cameras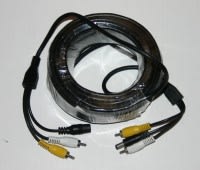 Broadly speaking most reversing cameras can be broken down into either Wired or Wireless systems.
Wired Reversing cameras are physically cabled from the monitor viewing screen to the camera(s) itself, this has the advantages of better picture with much less chance of interference causing loss of image when you need it most! A properly cabled/wired system will nearly always be more reliable and give a better image on the monitor.
Analogue or Digital Wireless Reversing Camera system
Wireless systems use a radio link between the camera and the monitor and are generally limited to only one camera (there are exceptions!) That radio link is open to interference from outside sources and is usually from external strong magnetic fields (overhead power cables, local electricity sub-stations, mobile phone cell sites). Modern digital systems are less prone to this issue but again interference can still occur, However, for certain installations, notable where running cables is not favourable or possible, a digital wireless system is certainly better than nothing!!!
Single or Twin Reversing Cameras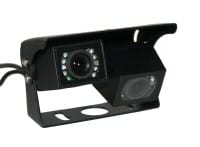 Since parking or reversing sensors rely on the reflection of sound waves, they may not detect some items that are not flat or large enough to reflect sound, for example a narrow pole or a longitudinal object pointed directly at the vehicle or near an object. Some objects such as skips may have flat surfaces that are angled from the vertical. These objects can deflect the return sound waves away from the sensors causing them not to be detected. That all said, sensors still do have a valuable part to play. Consider this scenario if you will:
You are about to reverse your Pride and Joy in a busy area. Your Ducato (and other marques) based motorhome has 4 external door mirrors (two each side) one interior mirror with through vehicle visibility, and your new single reversing camera displaying on a dash-mounted monitor. You are reversing on near full-steering lock so the front-end of your vehicle is swinging wide. Your two eyes can only look at one thing at a time and yet you have (possibly) 5 mirrors in three different places, one image monitor and you have to watch where the front of the vehicle is swinging. You simply cannot watch everything simultaneously, This is where reversing sensors are useful in augmenting visual images to your brain by audible signals from reversing sensors. If the constant pitch signal is heard one hits the brakes before damage is heard.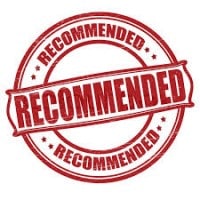 The Leisure Vehicle Artisan recommends the fitment and use of both a reversing camera system and a 4-sensor reversing system to work in unity. The LVA's own Autotrail Savannah and Peugeot Boxer business vehicle is so equipped and so can talk of the benefits from experience. Adding a reversing 4-sensor system to a camera installation is not significantly more expensive, particularly considering the advantages it brings.
Reversing Camera Screen Sizes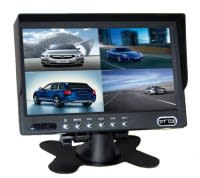 Most Reversing camera systems nowadays come in 7" varieties. But other sizes below and up to 5" are available, as are larger versions of 9" and 10" in single and quad-screen displays are also available. Larger screens offer more visibility, better resolution and perhaps better options for auxiliary use i.e. connecting up to external equipment to use as screens for dvds/cameras etc. One thing to remember is when identifying a mounting position for the monitor on your dash, check that any surrounding equipment will not interfere with the screen such as the windscreen blinds commonly found on motorhomes.
CMOS Vs CCD Reversing Cameras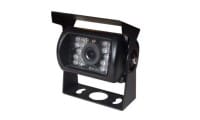 CCD (Charge-Coupled Device) reversing cameras produce a higher quality picture because the image sensor is used just for collecting the image and all of the other processing that it takes to deliver the image to the video output of the camera are handled by other components on the camera board.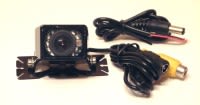 With a CMOS (Complementary Metal-Oxide Semiconductor) reversing camera the image sensor is used both to collect the image and to process the image. A disadvantage of this is that the camera speed is slower. The same chip that is used to collect the light is also used to do the necessary processing that it takes to deliver the image to the video output. This means that the process is slower and the image that is produced can be of lesser quality.
CMOS cameras do have the advantage when it comes to power consumption. As there are less components on the camera circuit board it draws slightly less power.
CCD cameras have more components but produce a much higher quality image and draw more power.
With that explained, remember we are discussing reversing cameras. Both CMOS and CCD cameras are more than adequate and both will produce a good image on the chosen monitor. The image is not a fast moving one nor is it really required to be hugely detailed, so in reality it comes down to cost and or personal choice if both are available for the intended purpose.
Night Vision Reversing Cameras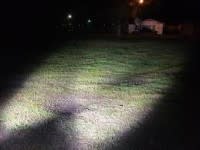 Modern cameras are fitted with LED's for night vision. Coupled with the vehicles reversing lights, reversing camera systems will still produce a useful image for safe reversing at night. Reversing sensor systems obviously work whatever the light levels and are perhaps even more useful at night.
---
The Leisure Vehicle Artisan. Reversing Camera and Reversing Sensor System Services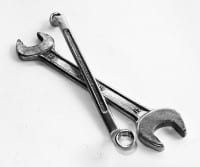 A full diagnostic and repair service for all popular brands of reversing camera and reversing sensor systems is available. Please call with details to arrange a call-out to your home or storage site.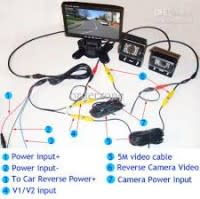 The Leisure Vehicle Artisan can supply, install and commission any brand of reversing camera or sensor system. However, like many other Leisure Vehicle Engineers and caravan/motorhome dealers the LVA sources quality equipment from a reputable and well known supplier of electronic driving aids to the leisure vehicle sector.
Installation must be to a good standard or it is very likely that the camera system will be unreliable, with either freezing (still) image or a blank screen just when it is required. In order that the chosen system works reliably as intended, the following areas are given particular attention:
Cables properly secured.
Camera and monitor (where applicable) securely fastened.
Automotive standard cable joints made using either solder/heat-shrink of professional grade crimp connectors and crimping tool.
Reverse light signal (for image/camera switching) taken from a suitable point that will not upset either any standard bulb-failure system of controlling can-bus systems so often standard fitment on modern vehicles.
Commissioning & Demonstration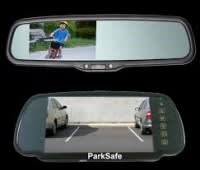 Once the installation has been successfully completed, the system will be energised and where possible, camera viewing angles adjusted and set. Correct camera image selection will be checked, especially if required to switch upon the engagement of reverse gear. Once complete, the customer will be invited to see the system in use and given the opportunity to try the system in operation for themselves.
Please contact The Leisure Vehicle Artisan to discuss your requirements.
The Leisure Vehicle Artisan

Reassuringly Professional