Engine ECU remaping for Performance, Torque or Economy

Wiltshire, East Somerset (inc. Bath & NE Somerset), North Dorset and South Gloucestershire
Initially intended as a supporting service on offer to Motorhome, Camper and Towcar owners, The Leisure Vehicle Artisan is a fully licensed dealer for Viezu Technologies Ltd., and due to the popularity and demand for ECU remapping, this service is now offered to any car or light commercial vehicle covered by the Viezu application list.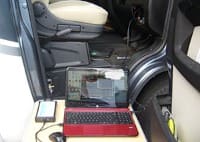 You can choose The Leisure Vehicle Artisans' Viezu tuning services with absolute confidence. Viezu Technologies Ltd is one of the UK's leading and award-winning tuning houses and is proud to have an international car tuning network and ECU remapping for over 5000 vehicle types. No other tuning house is better positioned to help with all your emission and performance tuning requirements.
The tuning and ECU remapping software is developed at Viezu's in-house technical facilities. The tuning offered is fully custom written by Viezu's team of technical engineers, this means that the tuning offered is tailored to your specific needs, requirements and modifications.
Customisation of Viezu's tuning and remapping includes:
Tailoring for large injector tuning
Larger intercoolers
Large turbo and supercharger modifications and conversions
Air induction and performance exhaust systems
…and much more.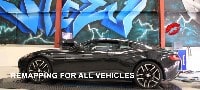 All Viezu's tuning and remapping is dyno-developed, tested and emission proven, giving you the customer confidence that the ECU tuning and engine remapping on offer is known, tested and guaranteed to deliver every time.
The Leisure Vehicle Artisan offers a full 30-day money-back guarantee. Simply this means if you are not at all happy with the performance upgrade, it will be reverted back to standard and your money will be refunded in full. No quibble – no argument.
Viezu Performance Tuning Advantages are:
More performance and power when you need it
Greater torque across the whole rev range
Sharper quicker throttle response
Smoother, quicker delivery of power
Reliable, quick and easy to install
Can be reverted to stock when needed
Whether your car is a small, economic petrol vehicle, a diesel family car, a high performance supercar or a large heavy motorhome, there is always power that can be released from a remap. The Viezu tuning is carried out in a safe, responsible way - a bit more power is useless if your vehicle becomes unreliable, smokes or breaks down. Our combined commitment to quality and Viezu's research and development, emission testing and attention to detail means you can trust The Leisure Vehicle Artisan and Viezu to deliver every time.
By increasing the power and performance of your engine you will have a more responsive drive and at the same time a vehicle more capable for towing heavy trailers, that is safer for overtaking, more pleasurable to drive and that puts a smile on your face every time you drive it – all without the cost of a new car!
Diesel Tuning & Fuel Economy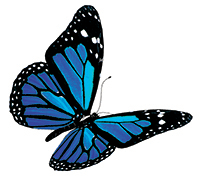 The Leisure Vehicle Artisan's tuning services include Viezu's multi award winning BlueOptimize Fuel economy tuning, used by the largest fleet on the roads today, BlueOptimize is the most popular fuel economy tuning software in use, it has been installed on over 150,000 vehicles around the world and in 2014 Viezu' s BlueOptimize won the Queens Award For Enterprise.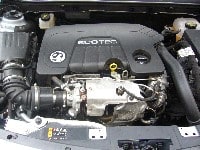 Diesel engine tuning is incredibly popular due to the very positive way that the diesel engines respond to tuning, very significant gains can be delivered in power, torque and fuel economy and almost all vehicles with a diesel engine. Diesel engine tuning can be specifically carried out to meet the driver's needs, be it out right power, out right fuel economy tuning, or to account for the vehicles use, load bearing, i.e. towing or for laden vehicles. Motorhomes being a very good example.
"I have had the opportunity to try out our Transit Mk8 motorhome with its new ECU map installed on a 1000 mile European trip and I am very pleased with it. The objective was to increase torque and drivability.

I've had the MH from new and found driving on A roads challenging due to the way the engine would drop off the turbo and require two down-shifts to get the engine back on power when encountering a hill. Performance on motorways was acceptable if you read the road and down shifted in time to tackle climbs and 65 mph could be maintained. However if cruising on the cruise control, hills would scrub speed off, effectively dropping the engine off the turbo power range, resulting in the cruise control dropping out, requiring a stirring of the gear box to regain speed.

The vehicle performance with the new map is simply amazing. The low down torque from 1000 rpm has been increased dramatically making the MH so much easier to drive. It is now possible to pull away in second on the flat whereas before it would stall. It is now possible to cruise in top on A roads at 50 mph and down shifts are much reduced. On Motorways the engine feels powerful, there is no need now to down-shift approaching hills. motorway cruising on the cruise control is effortless. Initial analysis of the fuel consumption shows a 12% improvement on ordinary pump diesel.

The service from Ian was of the highest standard, I have no reservation recommending the services of The Leisure Vehicle Artisan.
Tuning Requirements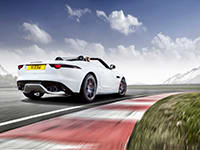 Depending on your vehicle, tuning/ECU remapping can be achieved a number of ways. The best method for your particular vehicle is always offered. To achieve this, when enquiring please have the details of your vehicle readily to hand and preferably Page 2 of your V5C, the Vehicle Registration Document in order that your specific model can be correctly identified.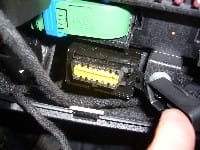 In most vehicles the preferred and most cost-effective route is to remap directly via the vehicle diagnostic port. This can be done anywhere that there is WiFi access via your home/business router to the internet and preferably a mains power supply. Internet access is required by all Viezu licenced dealers as with all equipment running the latest software, it simply will not operate if when connected, the licence is not recognised by the issuing body. It is just another safeguard now in place to protect you, the Customer from rogue tuners of the here today, gone tomorrow variety.
Rogue Tuners – A reality but how do you know?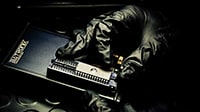 Responsible engine remapping is a fantastic way for drivers to modify the performance of their vehicle so that they can lower their fuel costs, reduce their emissions or enhance its driveability," comments Paul Busby, CEO of Viezu Technologies, who has been responsible for successfully remapping thousands of vehicles in the UK and overseas. "However, the problem is that a fake or cloned tool looks exactly like the real thing, but the result of them being used on your car, can be disastrous and very costly.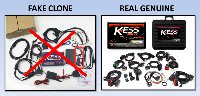 While cloned or fake tuning tools can look identical to genuine tools, under the surface there can be a considerable difference. Cloned tools often run on very old, out of date or hacked software causing instability or incompatibility issues for the user. However, perhaps more importantly this can result in the tool crashing (or 'bricking') where it locks up during the tuning process and the car simply will not start again.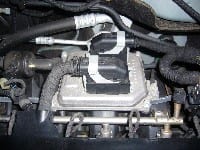 In some instances it is possible to recover an ECU that has lost communication but if the ECU has been bricked it is often not possible. In many cases like this, the vehicle owner will simply take their vehicle to a garage or main dealer who will diagnose a replacement ECU as the most economically viable solution, as the intricacies of identifying specific software issues could take months to resolve with significant labour charges. Replacement engine ECUs normally cost owners in excess of £1,000 each.
The horror stories are always the same; "Someone came out and tuned the car on my driveway," with no business card and only a mobile number or email address. Getting hold of a rogue tuner when something has gone wrong is impossible, adds Busby. There are many legitimate tuning Companies around so make sure you chose the right one using genuine tools in licence.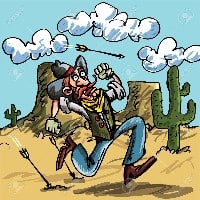 When things go wrong, it's not unusual for cowboy tuners to run for the hills and never be seen or heard from again and this really gives our industry a very bad reputation. Drivers should remember these guys are often carrying out work without any insurance, warranty backup or technical support from the genuine tool manufacturer so you really can be taking a major risk by using one of these unscrupulous operators. However, thankfully by taking just a few careful precautions and asking some simple questions it's actually quite easy to avoid this potentially costly mistake and safely get the modified performance you were hoping for.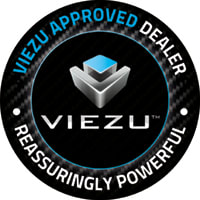 Being a Viezu dealer trained to IMI standards, equipped with genuine tools running licenced software and full insurance backup, The Leisure Vehicle Artisan and Viezu are totally committed to responsible remapping. Let The Leisure Vehicle Artisan and Viezu's Master Tuners unleash the true potential of your leisure vehicles engine!
Viezu
Reassuringly Powerful


Leisure Vehicle Artisan

Reassuringly Professional


Your driving pleasure

Realistically Enhanced