Leisure Vehicle Servicing, Repairs & Upgrades

Wiltshire, East Somerset (inc. Bath & NE Somerset), North Dorset and South Gloucestershire
The Leisure Vehicle Artisan, the one-stop mobile specialist service, maintenance and diagnostic engineer for most types of vehicle used for leisure purposes based near Westbury in Wiltshire. My services are designed to support the following types of leisure vehicle:
Classic vehicles of all the above types
As you are looking at this page, it is highly likely that you and your family have invested in a form of leisure vehicle, be it an older classic or a more modern type, in support of your leisure activities. Or indeed it may be the centre of those activities. Either way, you want to protect your investment by regular maintenance, repairs, enhancements and most importantly, ensuring safety of your vehicle and its occupants.
Mobile Service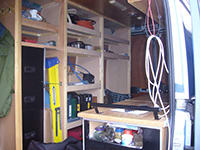 Being mobile, The Leisure Vehicle Artisan comes to where your vehicle is kept or stored be that at home, in storage or on site at a time to suit you, thus affording customers the maximum of convenience and the minimum of disruption to busy lives. Why waste quality time by delivering and collecting vehicles from a fixed workshop, organising lifts, courtesy cars etc.? Take the opportunity to discuss any issues face-to-face with your friendly, knowledgeable engineer rather than deal with the office staff. All that is required is space for the mobile workshop to safely park nearby, sufficient space to work around the vehicle in question and a level hardstanding for safely jacking up your vehicle (when required). For you and your families safety and security, the mobile workshop is fully equipped and has engineer life-support facilities on board. Access to your home will therefore not be required for comfort breaks etc.
Area's Covered
The geographic area covered by The Leisure Vehicle Artisan is nominally within a 35 mile radius of Westbury BA13, covering most areas of Wiltshire, East Somerset (inc. Bath & NE Somerset), North Dorset and South Gloucestershire. By prior agreement and in particular for the ECU Remapping service, visits outside of this area can be arranged.
More Power For Your Vehicle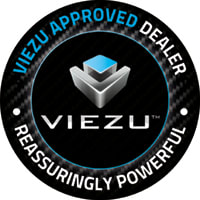 The Leisure Vehicle Artisan is also a dealer for Viezu technologies Ltd in the South West, one of the UK's leading engine ECU Remapping tuning houses, providing more performance and power when you need it and giving greater torque across the whole range of engine speeds. The result is that customers report sharper, quicker throttle response with a smoother but quicker delivery of power coupled with better economy and emissions (depending on vehicle, road and driving conditions). In short a win-win situation where the cost of ECU remapping is repaid with better fuel economy and much better driveability. ECU remapping is great for Motorhomes and towing vehicles, but The Leisure Vehicle Artisan can deliver similar significant gains from, the cars and light commercial vehicles listed by Viezu Technologies Ltd. This is achieved using the latest fully licensed equipment and software.

The Leisure Vehicle Artisan is an Alde Certified Engineer and has all the equipment to service, flush and replenish the heating system glycol water.
Insured, Licenced & Certified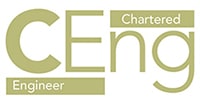 For your peace of mind, please note that The Leisure Vehicle Artisan is fully insured and additionally holds road-risk insurance for vehicles up to 7.5 tonnes for driving customers' vehicles on the public highway. This may be for testing purposes, delivery/collection of vehicles from store to MoT station etc. An Advanced Driving Certificate is also held. For working on LPG systems the "ACOPS/STGW LPG in Touring Accommodation Vehicles" certificate is held and is current.
Auto-electrical work and basic vehicle servicing and repair is available upon request.
The Leisure Vehicle Artisan

Reassuringly Professional
The Leisure Vehicle Artisan

Reassuringly Professional